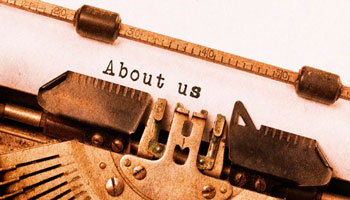 Father and son solicitors David & Jonathon Spain have been living in the Nimbin Area since 1974 when David 'dropped out' ('graduated', he says wryly) in disgust from being a barrister, after being "balloted in" for "National Service" by right wing politicians so as to help kill the Vietnamese.
With the assistance of competent & dedicated support staff, David and Jonathon, now joined by David's brother Roger, have been running Nimbin Law since 2002. Prior to that, local identify Graham Irvine set up the practice.
David has tutored jurisprudence at Bond University and is researching his doctoral thesis "Jurisprudence of Taxation". He is dedicated to growing own food and establishing a self-sufficient, self-managing lifestyle based on permaculture, co-operative communities & site revenue, such as minimizes any need for politicians, armies, police — or lawyers.
Historically, starting 1400BC, the Spains were Jewish merchant seamen from the tribe of Dan based at Tyre and later Cadiz, trading tin – required to harden copper into bronze — from Cornwall to Israel (under King Solomon, 1000BC) and Phoenicia. They cleared out from Cadiz to Normandy when the Muslims invaded Spain in 710AD. Alfred Spain [Alured d'Ispania] was a captain under the Norman William the Conqueror in 1066 and, after the conquest of England, as a baron was granted major lands in Somerset and other southwestern counties, as recorded in the Domesday Book.
Spains have been solicitors and barristers in Australasia continuously since 1841 when David Spain's great-great-grandfather William Spain, a solicitor from Cowes on the Isle of Wight renowned for his thoroughness & honesty, sailed to New Zealand with the young Queen Victoria's commission to settle the Maori land disputes and administer the Treaty of Waitangi. William left England with thirteen members of his family, including his wife's old mother, and reached New Zealand in December after a hazardous voyage which included a mutiny and a shipwreck. With careful foresight he carried a basic prefabricated house in the ship's hold! For three years he carried out his duties as commissioner, but his careful methods aroused opposition from both the white settlers and the Maoris, who wanted instant solutions. So William came to NSW in 1845, practiced as a solicitor in the firm Rogers & Spain and in 1851 was appointed the first inspector-general of police (during the Gold Rush years). In 1856 Governor Sir William Denison appointed him to the new Legislative Council.
William Spain's son Staunton Spain was admitted as a solicitor of the Supreme Court of NSW on 22 December 1860 (David was born on the same day 88 years later) and practiced as Spain & Sly (subsequently Spain, Sly & Salwey). Staunton Spain's son Staunton William Spain was a Notary Public much involved in foreign shipping transactions. He and several of his brothers lived in adjoining houses on the harbour at Neutral Bay. Many of the professional letters of these three generations are held (record via carbon paper onto tissue) in the Police & Justice Museum, Sydney.
David Spain's father Ian Alfred Hamilton Spain (born on 08-08-08) was a solicitor before the 1939-45 war, when he was a major in artillery, then defended Japanese at war crime trials at Rabaul, after which he practiced at North Sydney & Manly as Yeldham & Spain until his death in 1973.
David Spain is the current Principal of Nimbin Law. Graduating with Honours in Law and Arts from ANU in 1971, David was admitted as a barrister in 1972 and changed rolls in 1983 to practice as a solicitor. As a notorious advocate of alternative lifestyle he was refused employment in northeast NSW and in 1988 had to go to Gold Coast incognito. In 1992 David as principal set up his own firm, Spains Solicitors, at the Gold Coast. In 1999 he attained a Masters in Laws degree through the University of Queensland. He scored 98.5% in an LLM essay showing how Site Revenue could cure all the corruption & distortion caused by town planning abuses (and all economic instability). Some of David's essays on this theme are available for download here.
David's eldest son Jonathon was born 6 years to the hour after David wrote in his journal one midwinter night remote in the bush "All things are of the Infinite, they are all therefore One, and although they may temporarily appear to be different in fact this is not-so, as will become apparent when their inevitable evolutionary striving for a higher and ever-higher sense of unison culminates in the ultimate which is consciousness of infinity", after which he spat in a log fire and a bolt of ectoplasm the size & shape of a man's forearm came out his mouth & went up the chimney, at which he recoiled in horror. Jonathon grew up in the Nimbin area, being home-schooled for much of his primary education. In 2002, Jonathon Spain graduated, also with Honours in Law and Arts. Jonathon was admitted in the Supreme Courts of Queensland and NSW in 2003 and has been employed as a solicitor at Nimbin Law ever since. Jonathon is the sixth continuous generation of solicitor in the Spain family.
Following the pattern of their forebears, David, Jonathon and another son, Christopher (a botanist) with their families all live in adjacent houses and farm the permaculture inbetween, next to the mountains & rainforest at Tuntable Falls community.